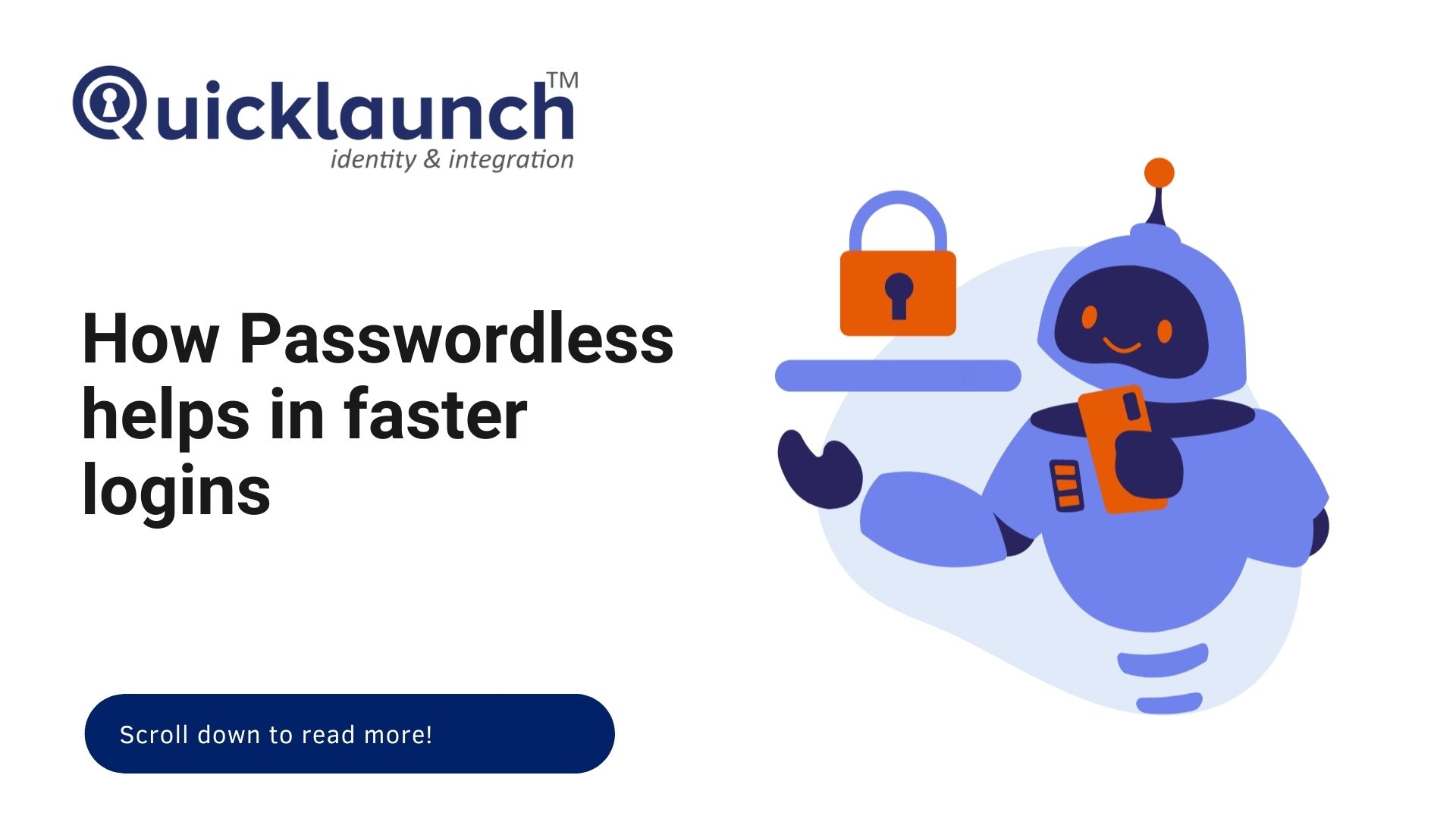 Passwords used to be the most common way of securing online accounts and services. But, over the years, we have witnessed an increase in cyber-attacks, data breaches, and identity thefts. This has led to the emergence of a new technology called passwordless authentication, which is quickly gaining popularity due to its many benefits and advantages.
One of the significant benefits of passwordless authentication is that it can help reduce login times. This is mainly due to the elimination of the need to remember complex passwords or typing them correctly, which can be time-consuming, frustrating, and prone to errors.
ExpressVPN survey says, the average person spends three minutes and 46 seconds resetting a password each time they forget it.
With passwordless authentication, users don't necessarily need to input a password to access their accounts or services. Instead, they can use other authentication methods, such as biometric verification (facial recognition, fingerprint, or retina scan), hardware tokens, email or SMS verification codes.
This means that users can quickly and easily log in to their accounts without typing in a password. This saves a lot of time and increases productivity, especially for those who use multiple accounts or services and need to log in frequently.
Passwordless authentication can also enhance security, as passwords are often the weakest link in the security chain. Most users tend to use weak passwords, reuse them across multiple accounts or services, or forget to change them regularly, making them vulnerable to cyber-attacks, data breaches, and identity theft.
In contrast, passwordless authentication methods, such as biometrics, are more secure as they are unique to each individual and cannot be replicated or stolen easily. The use of hardware tokens, such as smart cards or USB keys, also adds an additional layer of security as they require physical access or possession to access accounts or services.
In conclusion, innovative and secure, passwordless authentication technology can revolutionize the way we access our online accounts and services. By eliminating the need to remember and type in complex passwords, it can reduce long login times, boost productivity, and enhance security. With passwordless authentication, users can enjoy a faster, safer, and more convenient way of accessing their online accounts, making it a game-changer in the tech world.
QuickLaunch's passwordless authentication offers a secure and convenient alternative to traditional user authentication methods. With QuickLaunch, you can authenticate your users without the need for passwords, ensuring that their accounts remain secure from any unauthorized access. If you're looking for a reliable and hassle-free way to authenticate your users, QuickLaunch's passwordless authentication is definitely a solution worth considering.