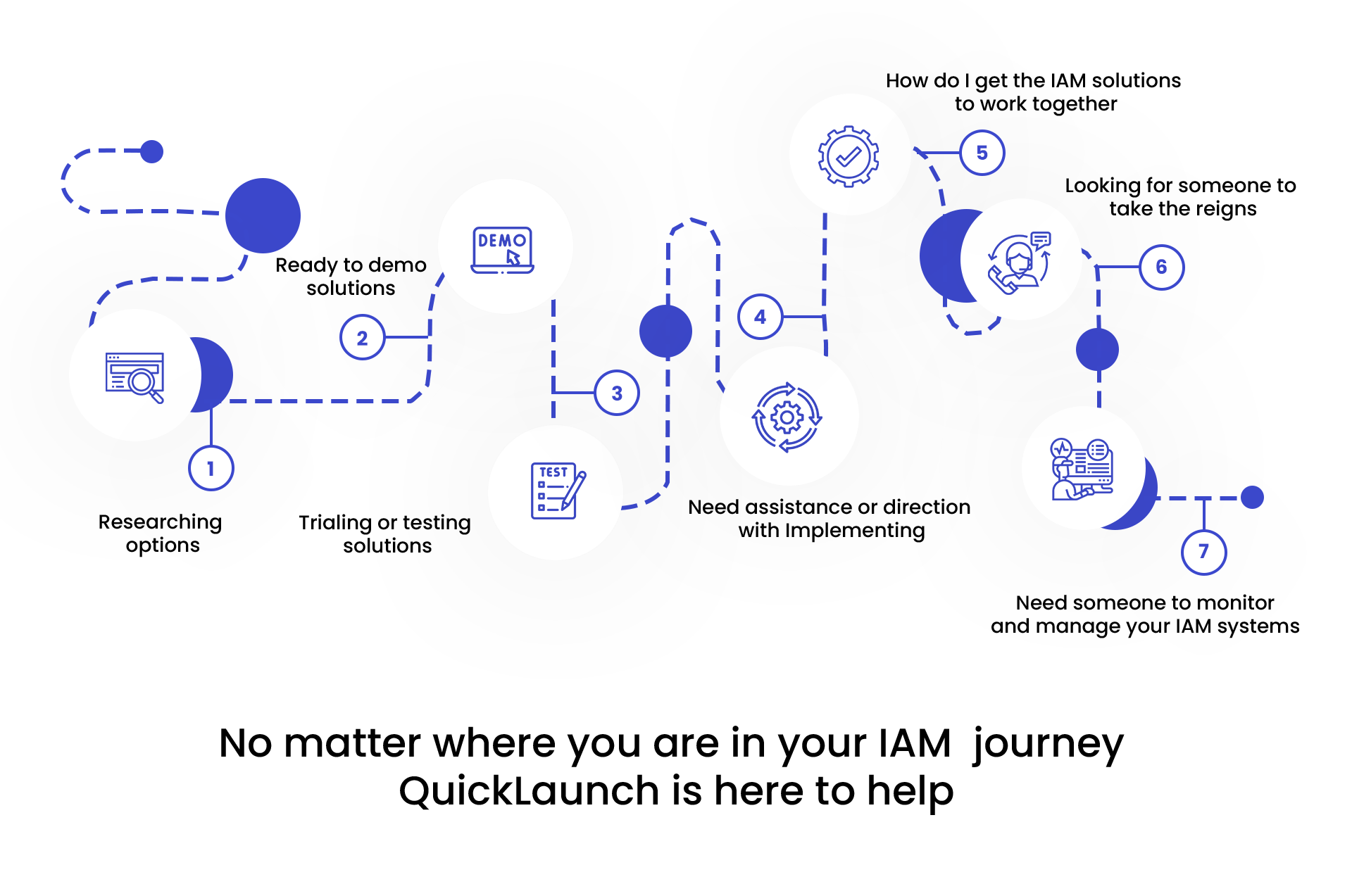 As organizations strive to succeed in their digital transformation initiatives, a key component of success is adopting an effective identity and access management (IAM) strategy. To reduce the risk associated with data security threats, organizations must effectively protect sensitive assets by implementing zero-trust infrastructure. As a step towards ensuring security, organizations are turning to the comprehensive solutions offered by IAM services. IAM solutions come in two forms - Professional IAM and Managed IAM Services. At a fundamental level, both options bring high levels of assurance regarding security compliance while supporting scalability, agility, and reliability. Check out the differences between IAM services to see which may be right for your needs.
Professional vs Managed Services
Professional
Professional services deliver specific system integration and consulting (such as IAM strategy and program management) for customers seeking to select, install, configure, customize, and operate IAM products and services.
Consulting
Provisioning 
System Integration
Requires Internal Resources
Software Installation & Configuration
Technical Implementation
Managed
Managed Service offering provides specialized maintenance and extended levels of support while enabling users access to their data and applications allowing for a more productive IAM Infrastructure. IAM solutions are complex and require a specific skill set to provide ongoing support.
Security Operations
Risk Mitigation
Network Monitoring & Testing
Managing Installations and Upgrades
Performance Monitoring
Application Infrastructure management
Suggesting and Implementing Software patches
Network provisioning or virtualization
Hands-off approach with external resources to manage day to day activities
The Power of Managed
Service Providers (MSPs)
03.

Expertise and Specialized Knowledge
MSPs specializing in IAM possess in-depth knowledge and expertise in managing identity and access controls.
01.

Efficient and Streamlined IAM Processes
MSPs have the experience and tools to streamline IAM processes, including user provisioning, access requests, role management, and access certifications.
03.

Enhanced Security
MSPs focus on implementing robust security measures for IAM. They can assist with implementing strong authentication mechanisms.
02.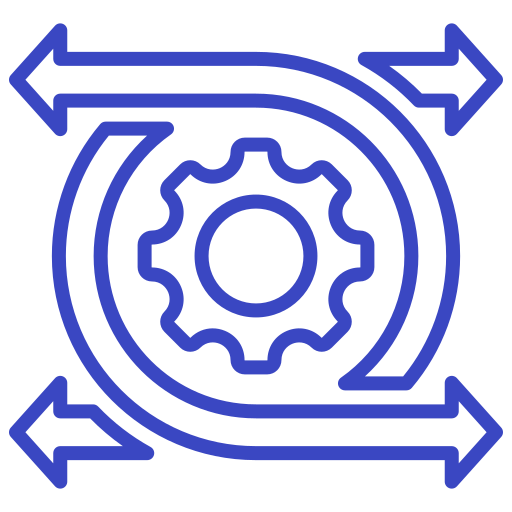 Scalability and Flexibility
As your organization grows or undergoes changes, MSPs can scale your IAM services accordingly.
02.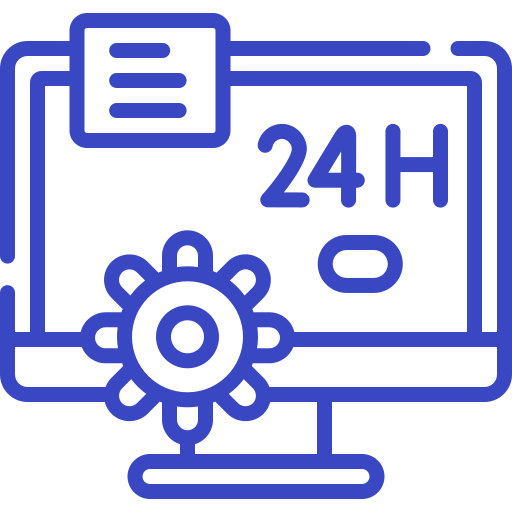 Continuous Monitoring and Support
MSPs provide ongoing monitoring and support for IAM services.
02.

Cost Efficiency
Engaging an MSP for IAM services can be cost-effective compared to building an in-house IAM team.
02.

Compliance and Regulatory Assistance
MSPs understand the compliance requirements related to IAM, such as GDPR, HIPAA, or PCI-DSS.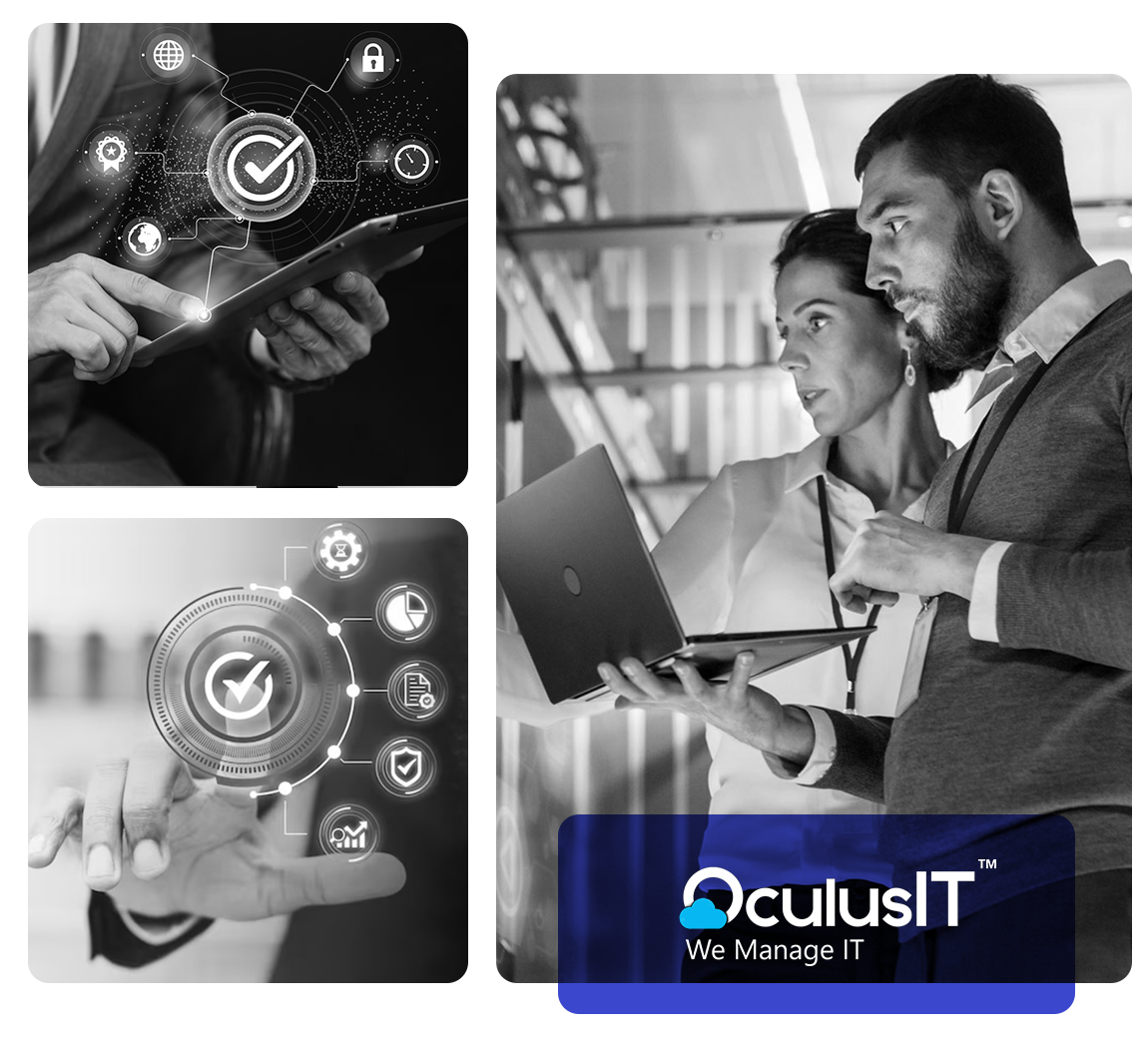 QuickLaunch's
Premier Services Partner
OculusIT is proud to be Higher Education's Managed Security Services Provider of choice, offering colleges and universities across North America the peace of mind they seek when it comes to fortifying IT networks and supporting on-premise staff. With cutting-edge services designed exclusively for education, institutions benefit from 24x7 support, scalable plans, and cost-effective offerings.
From remote IT management to cloud solutions, OculusIT empowers Higher Education with flexible, full-scale security programs. OculusIT's robust Managed Security Services include 24x7 SOCaaS, NOCaaS, vCISO, advanced risk and compliance assessment, identity management, data protection best practices, and more.
OculusIT has been a trusted Higher Ed security partner for more than 15 years. Learn more at www.OculusIT.com.
Request for Services Consultation
Let's Build a Safe and Inclusive World with QuickLaunch
Trusted and Proven Worldwide
"We're excited to partner with QuickLaunch to address our customers' vital technology and cybersecurity requirements. Our collaboration will deliver full-fledged solutions and assistance, catering to innovative needs. QuickLaunch's expertise will play a pivotal role in delivering Identity and Access Management (IAM) solutions to healthcare, education, corporate, and SMB sectors"

Dana Johnson

National Account Manager

"We believe our partnership with QuickLaunch will benefit us as much as it does our clients," Perkins said. "It will allow both companies to support clients across an increased number of markets and enable us to provide them with an additional layer of security. And when you realize that 95% of enterprises experience identity-related breaches, that is something we think our clients can't do without."

David Perkins​

Executive Vice President of Sales​