Revolutionize Your Login Experience with One Click and One Platform: Single Sign On
Say Goodbye to Password-overload - Seamlessly Access Multiple Apps Instantly on a Single Platform with a Single Click.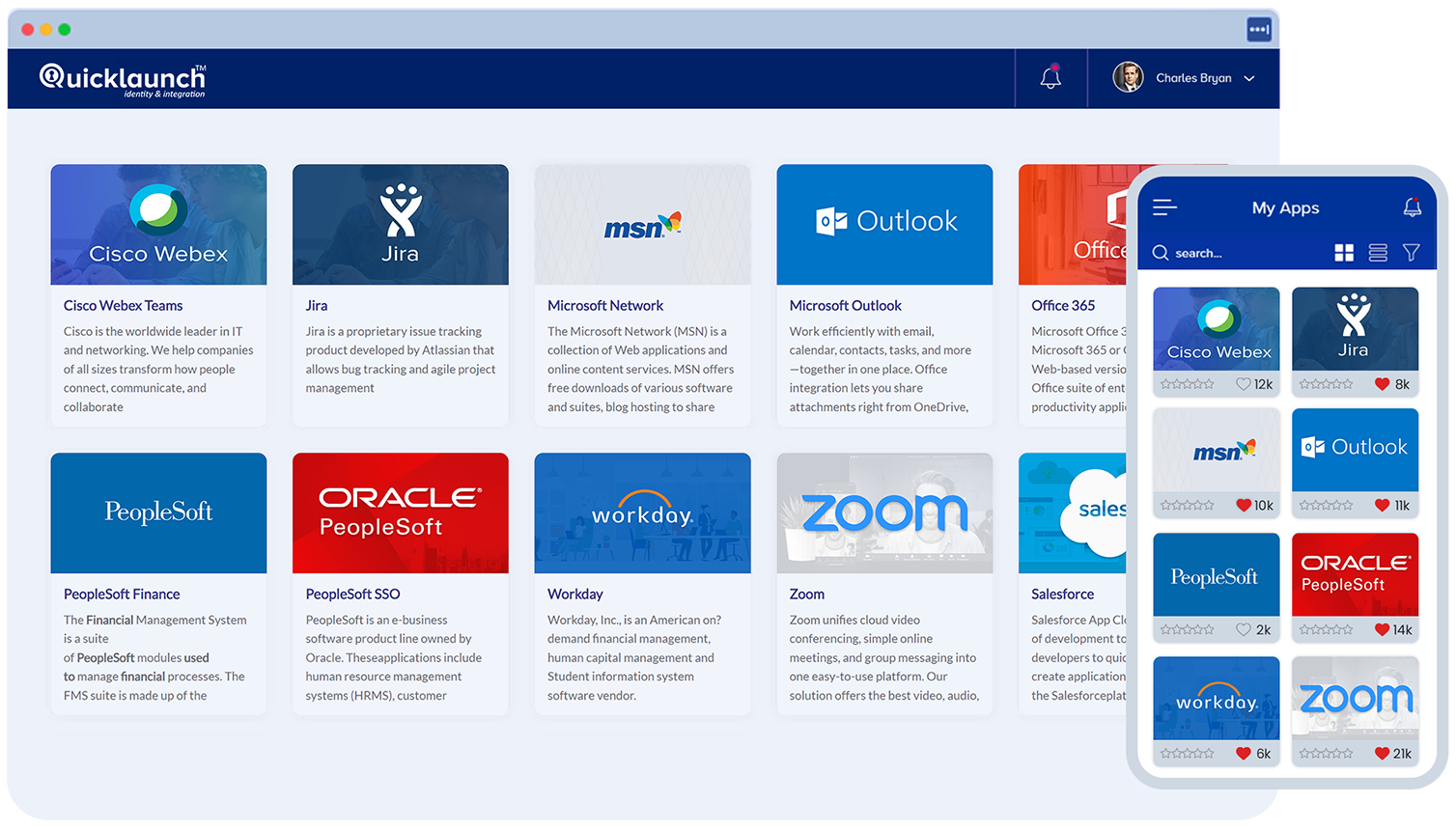 Access Any time. Anywhere. Any device.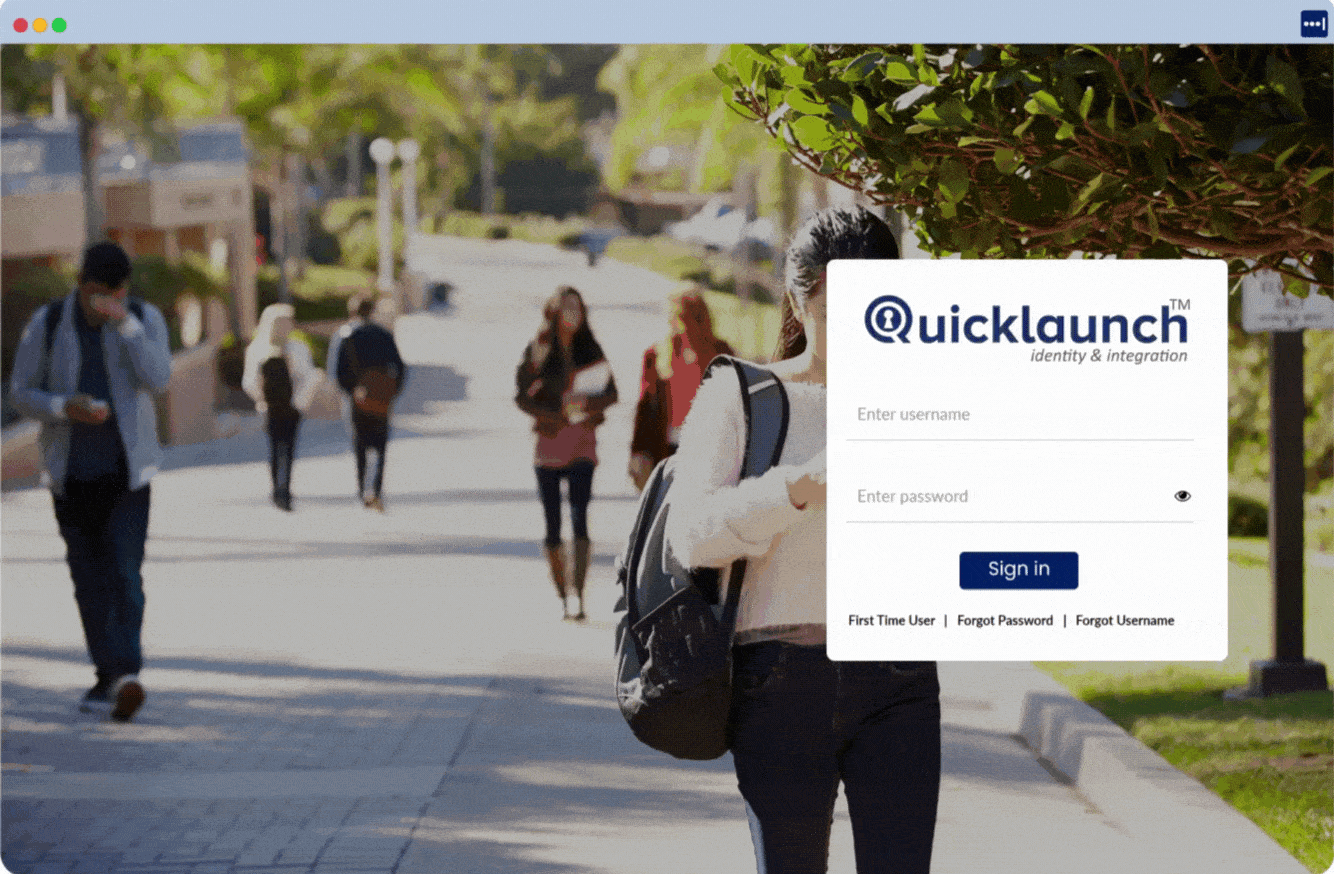 QuickLaunch
SSO features
With QuickLaunch Single Sign-On portal users only have to enter one set of credentials to access their web apps in the cloud.
01.

Federated SSO
Single Sign-On to apps that support federated protocols such as SAML 2.0, OpenID, OAuth, CAS, WS Fed, and InCommon.
02.

inbuilt Library
Salesforce, Box, Banner, ADP, Dropbox & more – 1-click access to literally every app you need at work.
03.

Enterprise Portal Integration
Streamlines the login process for users and enhances overall security measures.
04

Role-Based Access Control
Effortlessly manage employee privileges with centralized management. Grant the appropriate level of access to each team member with ease.
05.

500+ Pre Built Adaptors
Integrate all the applications your users need for work with just one click.
06.

Reporting and Analytics
Get actionable data to help you optimize your strategies and improve your user experience.
07.
Custom Branding
Our custom branding options let you change the default design of the login page.
Join
500

higher ed institutions that are using the QuickLaunch Platform to enhance their end-user experience
Trusted and Proven Worldwide
"AIC is successfully using QuickLaunch SSO, MFA, and password management. We have doubled the number of SSO applications now that we have a secure authentication environment at a much lower cost than MFA competitors."

Mimi Roystan​

Chief Information Officer

"It was a pleasure working with the team at QuickLaunch during implementation. They were very knowledgeable of different systems and did an excellent job walking my team through the process to ensure a smooth transition to single sign-on."

Dr. Mondrail Myrick​

Director of Information Technology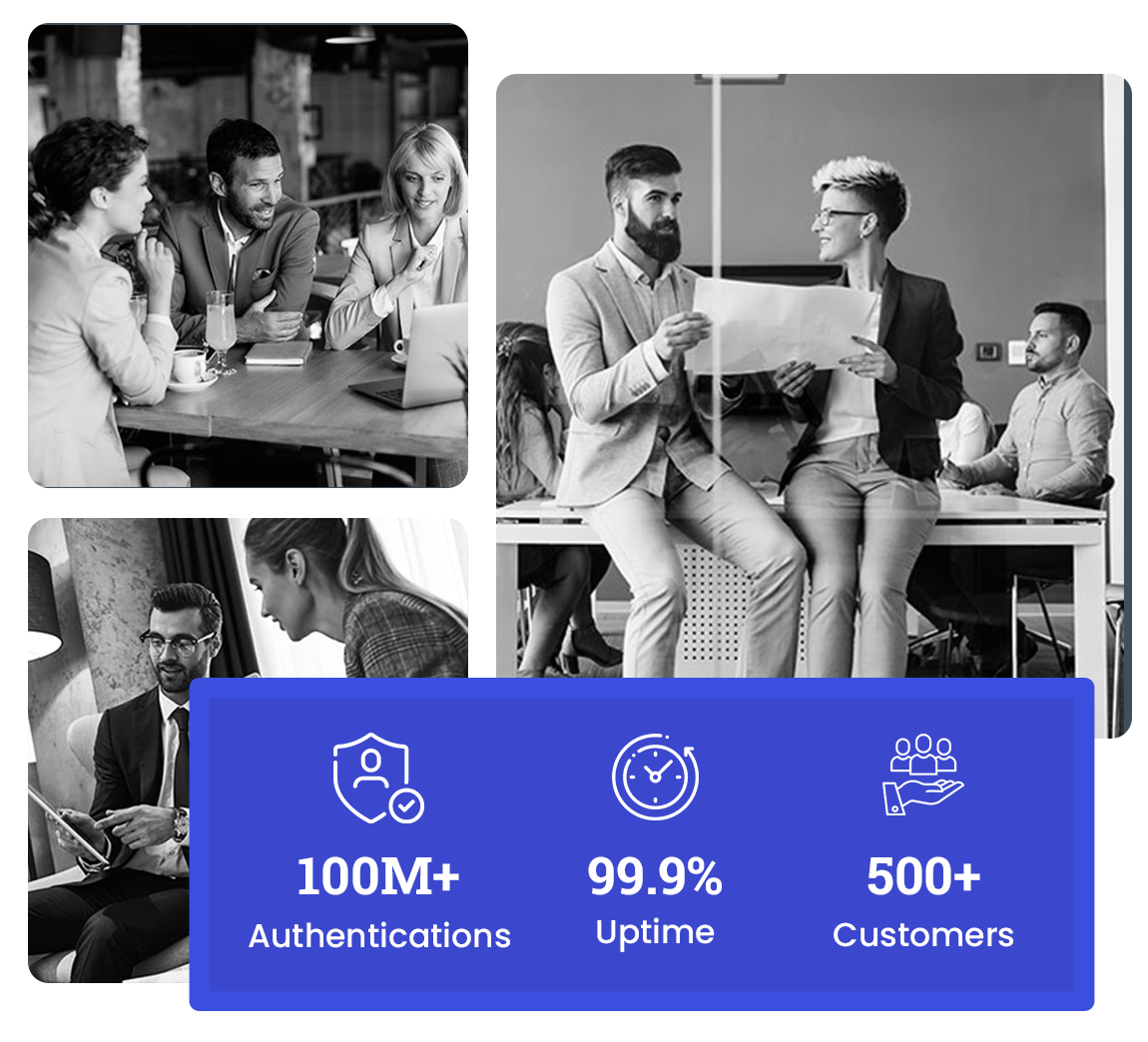 Unlock Benefits of SSO with
QuickLaunch
Building and maintaining an identity platform with SSO can be a challenging and costly task. However, with QuickLaunch, 94% of organizations reported being able to implement SSO in less than a month, making it a quick and easy solution. Implementing SSO not only reduces the sales cycle but also acts as a catalyst for growth, making it a crucial feature for enterprise clients. Additionally, SSO can tie together numerous apps and services, providing a seamless user experience for your customers.
Boost Productivity
Security Compliance
Reduced IT Costs
Stronger Security
Scale as you grow
Ready to Begin?
Protect and secure your end users with a pricing plan to fit your business needs.
Get Started
Built-in App Library ​
One Click Access to all Apps ​
Enterprise Portal Integration ​
500+ Pre-Built Connectors​
Role-Based Access Control​
Powerful Reporting and Analytics
​
starting at
$0.12
/user/month