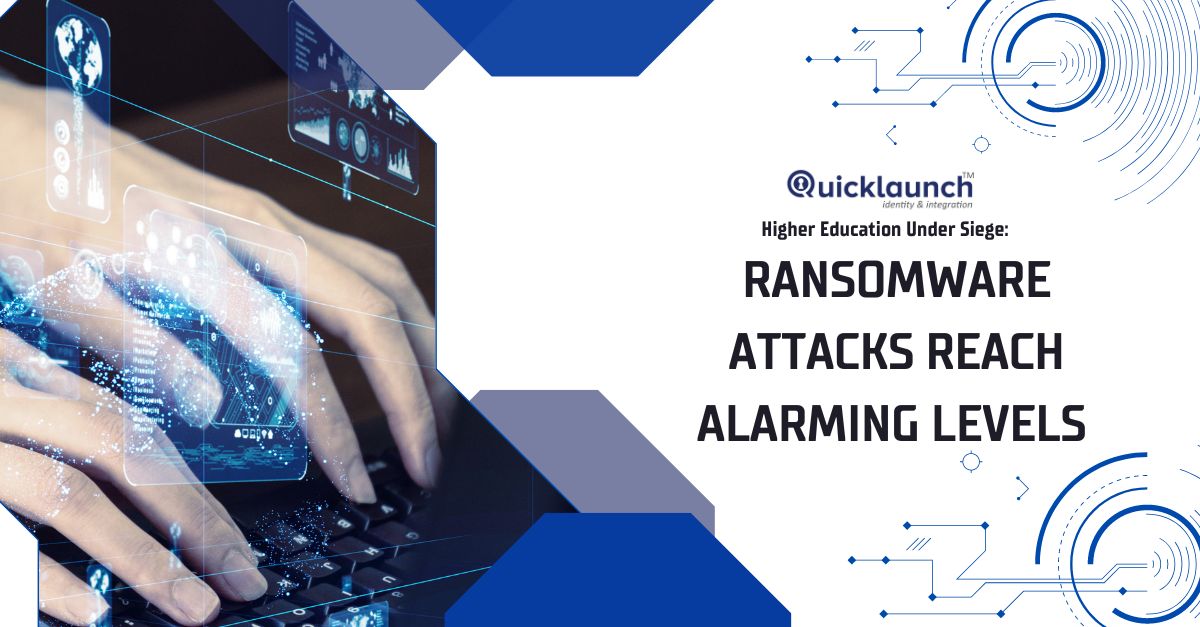 The rise of enterprise ransomware has created a new target for malicious actors - educational institutions. According to a BitSight report, schools are now the primary target of ransomware attacks, with recent headlines highlighting attacks on colleges, universities, and public schools. Decentralized IT across departments is a contributing factor to this trend, as it increases the likelihood of a successful breach. With ransomware attacks occurring every 40 seconds, it is imperative for educational institutions to implement stronger security measures to mitigate this growing threat.
In higher education, decentralized IT is a common practice that can pose security risks. While collaboration and knowledge-sharing are valued, each department typically operates independently and manages its own IT infrastructure to meet unique technological requirements. However, this approach can create gaps or vulnerabilities in security. The chances of encountering security issues are high with multiple departments and possibly outdated devices, unpatched operating systems, inadequate email filtering and antivirus software, faulty data backup, or insufficient user training and policy.
Cybercriminals often rely on exploit kits or phishing scams to find vulnerabilities in IT systems. Their strategy is straightforward: the more systems they target, the greater the likelihood of finding a weakness. A ransomware attack against a corporation starkly contrasts an attack on a university. The former presents a potentially bigger payday for the cybercriminal, while the latter may have weaker security measures in place and be easier to compromise.
What is the reason higher education gets attacked with ransomware?
EASY ACCESS TO EMAIL DIRECTORY(S)
Colleges and universities often provide a list of department staff with their contact emails on their public websites. However, the internal listservs are usually less restricted, allowing for greater accessibility between staff and students. These channels facilitate research and collaboration opportunities among peers.
DECENTRALIZED IT: ONE ATTACK, MULTIPLE HITS
The institution's security has been compromised by an exploit kit that specifically targets operating system vulnerabilities, posing a serious concern for multiple departments housed within. This issue is further aggravated by inadequate email filtering, lack of proper antivirus protection, and backup systems. Unfortunately, the absence of central IT visibility has made it difficult to inform other departments about this potential attack, adding to the complexity of the situation.
How does QuickLaunch help universities and colleges secure their systems?
QuickLaunch offers a comprehensive solution to help universities and colleges enhance their cybersecurity strategy by providing advanced identity and access management (IAM) capabilities. With the rapidly evolving cyber threats, IAM needs to evolve too. QuickLaunch's platform leverages cutting-edge technologies such as biometric authentication, AI, and zero-trust security to provide a secure and scalable IAM solution. IAM is critical for cloud computing, allowing organizations to control access to their cloud-based resources and meet regulatory compliance requirements. However, implementing IAM solutions can be complex, and organizations need to be prepared to overcome these challenges to ensure their digital resources are secure.
QuickLaunch's IAM solution simplifies the process and provides a reliable and robust security infrastructure. Our platform offers features such as single sign-on, multi-factor authentication, and access request management to ensure that only authorized users have access to the resources they need.
To learn more about how QuickLaunch can help secure your organization's digital resources, schedule a free demo today.