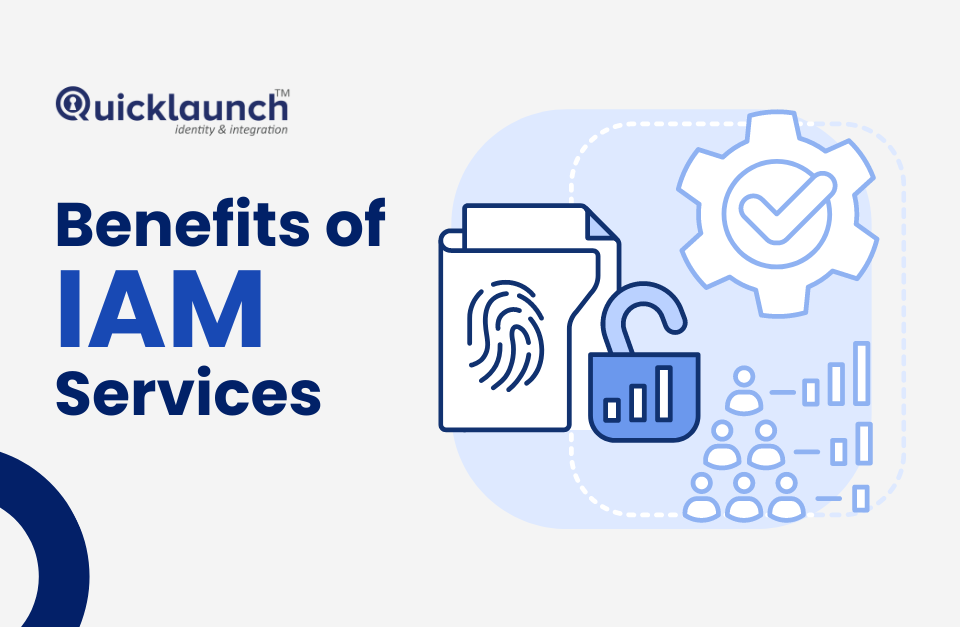 As technology continues to advance, so do the risks that come with it. Cybersecurity is more important than ever, and Identity and Access Management solutions providers are at the forefront of ensuring secure access to IT systems. With so many different platforms and technologies, managing user identities and access can be a daunting task. And with the rise of social authentication and the increasing threat of stolen identity information, it's clear that advanced automation and authentication are necessary to improve security. In this blog, we'll explore the challenges that come with identity and access management in modern IT environments and the solutions that providers are implementing to address them.
Why Businesses Implement Identity and Access Management
Identity and access management tools are designed to make identity and access management efficient, seamless, and secure. Vendors support the concepts of "one identity" and "device neutrality" to allow users seamless access to all systems from any device. This helps organizations manage the entire IAM lifecycle with increased security, process efficiency, reduced errors, and improved user satisfaction. In other words, users will be authenticated with the same identity to access multiple assigned systems, regardless of the authorized devices they are using. Supporting users' devices dependably and securely will become essential as BYOD (Bring Your Own Device) becomes a widely recognized concept. Policies can be imposed on network-connected devices and the identities that are authenticated through them.
Overview of Identity and Access Management Solution Providers
The big players such as Microsoft, Okta, OneLogin, Ping Identity, Oracle, and IBM provide comprehensive suites that offer IAM services such as directory services, SSO, automated workflow, tracking, and auditing. However, smaller IAM vendors like Identity Automation, Microfocus, ForgeRock, CyberArk, etc. are proving to be more innovative. QuickLaunch is an innovative vendor that claims to be the future market leader in IAM services that offers multi-factor authentication, SSO, smart password manager, passwordless, as well as automated provisioning. Overall, while larger companies offer a wider range of services, smaller vendors are leading the way with innovative technologies. Here are the points that make QuickLaunch stand out in the market.
Affordability- The cost-effectiveness of QuickLaunch's services is unparalleled. If you want to know how nobody can beat our prices check out this article.
Less Implementation Time- QuickLaunch has demonstrated its dedication to efficiency by completing implementation within 48 hours. Check out some of our testimonials.
UX/UI design- As we all know, a good UX design improves usability, accessibility, and functionality, and allows for a more seamless user interaction with your website or app. With QuickLaunch, the user interface and design are both user-friendly, and frictionless therefore enhancing the user experience.
Integration of App- The integration of applications is seamless, ensuring that users have a cohesive and consistent experience across all digital platforms. This can be achieved using APIs to connect various apps and services, or by ensuring that the design elements are intuitive and consistent across all platforms.
Safe & Secure - QuickLaunch's impeccable security record is something to be admired. No large-scale data breaches have been associated with it– a remarkable milestone for any organization!
By prioritizing cyber security, affordability, minimizing implementation times, and seamless integration of apps, QuickLaunch can create a UX/UI design that delivers value to its clients while keeping their costs under control.
Conclusion
In all, as AI continues to advance, Identity and Access Management (IAM) technology solutions will also evolve. With the ability to collect and analyze vast amounts of data, IAM tools will be able to provide users with more personalized and efficient access management. With the ability to identify and resolve problems in real time, IAM tools will also become more effective in enhancing security measures. As we move towards a more automated future, IAM tools will play a crucial role in ensuring the safety and efficiency of our digital identities.
Reading about IAM is great, but it's never as illuminating as a live showcase! Let me show you how our product can revolutionize your team – sign up for a live demo and have all of your questions answered in real time. See you there!