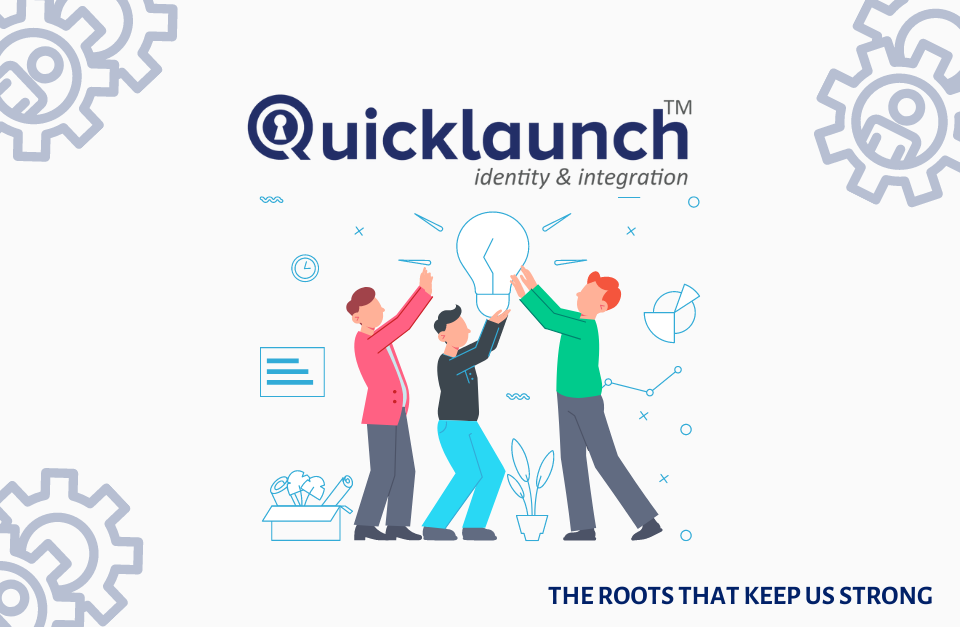 Since our inception, we've had a clear vision of building a secure system for organizations by verifying the identity of users and ensuring that only authorized individuals can access sensitive data or systems. Even during the COVID-19 pandemic, remote work and an increased reliance on technology have created additional vulnerabilities. 60% of organizations reported an increase in cyber-attacks since the start of the pandemic.
Bringing you the future of Identity and Access Management
Cyber-attacks can be devastating for organizations, ranging from financial losses to reputational damage. In addition, the European Union's General Data Protection Regulations (GDPR) stipulate that organizations that experience a cyber-attack may be liable for heavy fines. According to a recent survey conducted by KuppingerCole Analysts, nearly 95% of organizations have an IAM solution in place. Most medium-sized to large organizations, factually, have multiple different IAM solutions in place for providing different IAM capabilities. This clearly shows the increasing importance of IAM in today's IT security.
Therefore, QuickLaunch has stepped in to provide identity and access management solutions that help organizations streamline their IT operations and enhance security. The company offers a comprehensive suite of tools that includes single sign-on, smart password manager, automated provisioning, adaptive multifactor authentication, integration of apps, passwordless, and mobile app. Founded in 2018, QuickLaunch has built a reputation for delivering innovative solutions that help organizations of all sizes manage their IT infrastructure more efficiently. The company's state-of-the-art technologies are designed to simplify access to applications, data, and other resources while maintaining the highest levels of security.
We're based
QuickLaunch is a company with a unique setup. With one end in Miami, Florida, and the other end in India, the team members are scattered across different time zones. However, despite the distance, they are all united in their mission to support the company's operations. Thanks to technology, team members can stay connected and work together seamlessly. Video conferencing and instant messaging tools allow them to communicate in real time, regardless of the time difference.
One of the benefits of having team members in different time zones is that the company can offer round-the-clock customer support. This is a huge advantage, as it allows QuickLaunch to provide its customers with the support they need at any time of day.
Of course, coordinating a team that is spread out across the globe is not without its challenges. There may be language barriers and cultural differences to contend with. However, the QuickLaunch team is committed to overcoming these challenges and working together effectively.
Customers: The backbone of our business
QuickLaunch customers are the lifeblood of the company, providing the revenue and feedback that keep it growing and evolving. At our company, we understand the importance of our customers and strive to create a positive customer experience at every touchpoint. We believe that our success is directly tied to the satisfaction of our customers, and we make every effort to exceed their expectations.
One way we do this is by listening to our customers. We value their feedback and use it to improve our products, services, and overall customer experience. We encourage our customers to share their thoughts with us through surveys, reviews, and social media. We take their feedback seriously and make changes based on it.
We view every customer interaction as an opportunity to create a positive impression. From the first point of contact to post-purchase follow-up, we aim to provide exceptional service that makes our customers feel valued and appreciated. We go above and beyond to ensure that their experience with us is memorable – for all the right reasons. Our customers are at the heart of everything we do. We recognize that they are the reason for our success and strive to make them feel appreciated and valued. By listening to their feedback, prioritizing clear communication, and creating exceptional customer experiences, we hope to build long-lasting relationships with our customers that will support our business for years to come.