OneStop & IT- Chatbot & Voicebot : Neo
QuickLaunch's AI Bot - Neo
Our AI-enabled Bot provides your end-users immediate access to support 24/7, anytime, anywhere . Our intelligent Bot lets your customers solve their support issues immediately and reduces the number of help desk interactions, reducing your support costs. It handles multiple users simultaneously and transfers the issue to a live agent in case the issue requires human expertise.
Departments QuickLaunchAI Bot Support
Our leadership team brings together expertise across identity management, security and integration
from companies including HP, VMware and Ellucian.

Information Technology
Sample Inquires Handled
I forgot my password
I need to connect my playstation to the network
I can't see my course
I need a new phone setup

Information Technology
Sample Inquires Handled
I forgot my password
I need to connect my playstation to the network
I can't see my course
I need a new phone setup

Information Technology
Sample Inquires Handled
I forgot my password
I need to connect my playstation to the network
I can't see my course
I need a new phone setup

Information Technology
Sample Inquires Handled
I forgot my password
I need to connect my playstation to the network
I can't see my course
I need a new phone setup
Features
Leverages Existing Knowledge Base/FAQs
Works on Any Device/ Responsive Design for Any Device
Multi-Channel Support (SMS text, virtual assistant, live chat, phone)
Transfers to Live Support If Needed
Adaptive Learning & Artificial Intelligence
Performance Analytics & Executive Dashboards
Handles multiple end users at the same time
Can answer up to 80% of all your inquiries
One place to go for student questions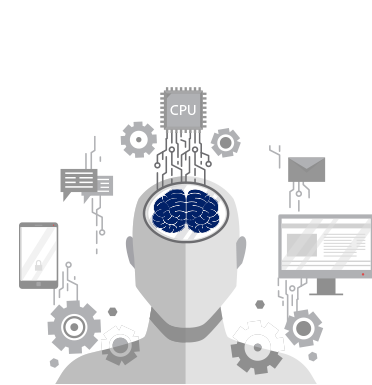 Benefits
24x7 Anytime Anywhere Access
Expands service hours for online and non-traditional students
Drive Student Engagement
Faster responses drives-up conversion rates
Reduces errors and increases compliance
Improves agent response time and customer experience
Spend more time advising students and less time answering repetitive questions
Relieve pressures of semester starts
Deploy QuickLaunch AI Bot at Your Campus

Create a hyperlink to send students directly to your Bot

Bot can have conversation with students through Facebook messenger

Send out an SMS with important information, such as deadline reminders

Bot can have conversation with students through Facebook messenger

Set-up Kisoks with Integrated Bot with voice activated virtual assistants like Google Mini, Amazon's Alexa
Subscribe now to stay connected