QuickLaunch Identity And Access Management (IAM) For Financial Services
Robust identity management solutions delivering omnichannel financial experience.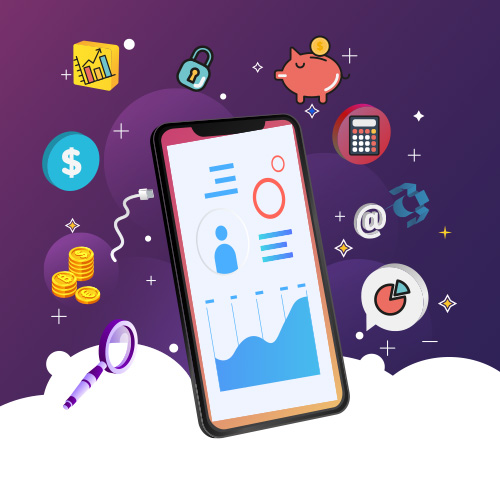 ---
The Ecosystem of Digitally Transformed Financial Institutions
Trust Conquers All. Today in this volatile business environment, digital business teams at banking, wealth management, insurance and financial institutions are facing challenges in terms of ensuring security, privacy and compliance while offering frictionless access which online customers demand. It is a grueling task to secure and manage identities while providing convenient real-time access to financial sector which is a customer-centric industry domain.
---
Accelerating Digital Transformation for Financial Institutions
Efficient identity and access management solutions help to accelerate digital transformation for the financial institutions. QuickLaunch AI-powered cloud IAM solutions are built to cater to the changing needs of IT Finance whilst complying with the security requirements.
Therefore, QuickLaunch is not only empowering the IT Dept of the financial institutions to increase efficiency, but also bolster security. At the same time, the next-gen solutions are able to meet the daily user requirements of IT Finance.
We believe our partnership with QuickLaunch will benefit us as much as it does our clients," Perkins said. "It will allow both companies to support clients across an increased number of markets and enable us to provide them with an additional layer of security. And when you realize that 95% of enterprises experience identity-related breaches, that is something we think our clients can't do without.

David Perkins
Executive Vice President of Sales
Howard Technology Solutions

We believe our partnership with QuickLaunch will benefit us as much as it does our clients," Perkins said. "It will allow both companies to support clients across an increased number of markets and enable us to provide them with an additional layer of security. And when you realize that 95% of enterprises experience identity-related breaches, that is something we think our clients can't do without.

David Perkins

Executive Vice President of Sales Howard Technology Solutions