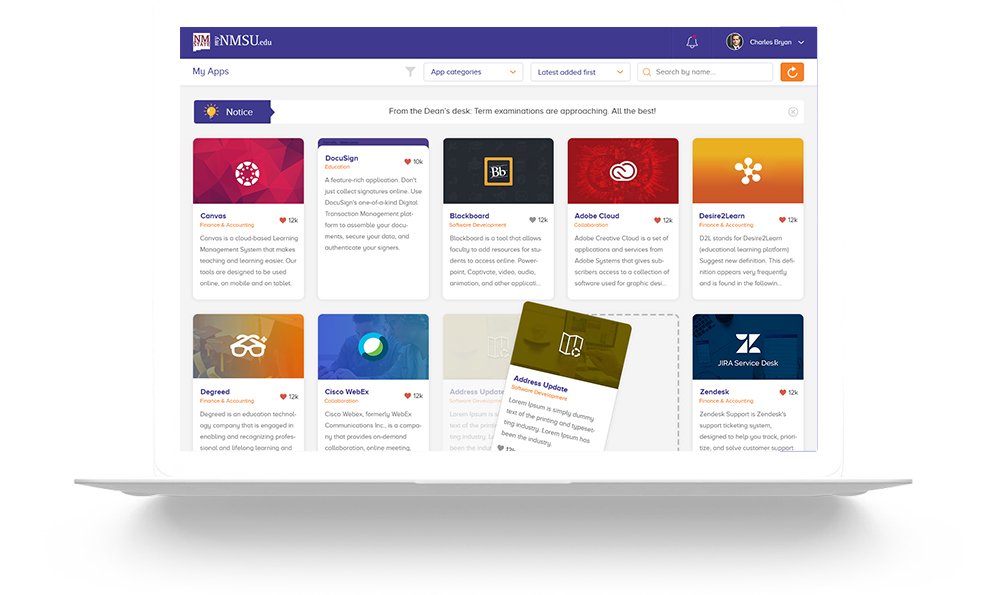 User Self-Registration
Streamline and automate the onboarding of new students, faculty and staff with user self-registration. Instead of receiving physical letters or emails with default passwords or having to come to campus to set up their account, first-time users get a welcome notification via email and then go online to institution's site where they verify their identity and create their own password.
Start Your Free Trial!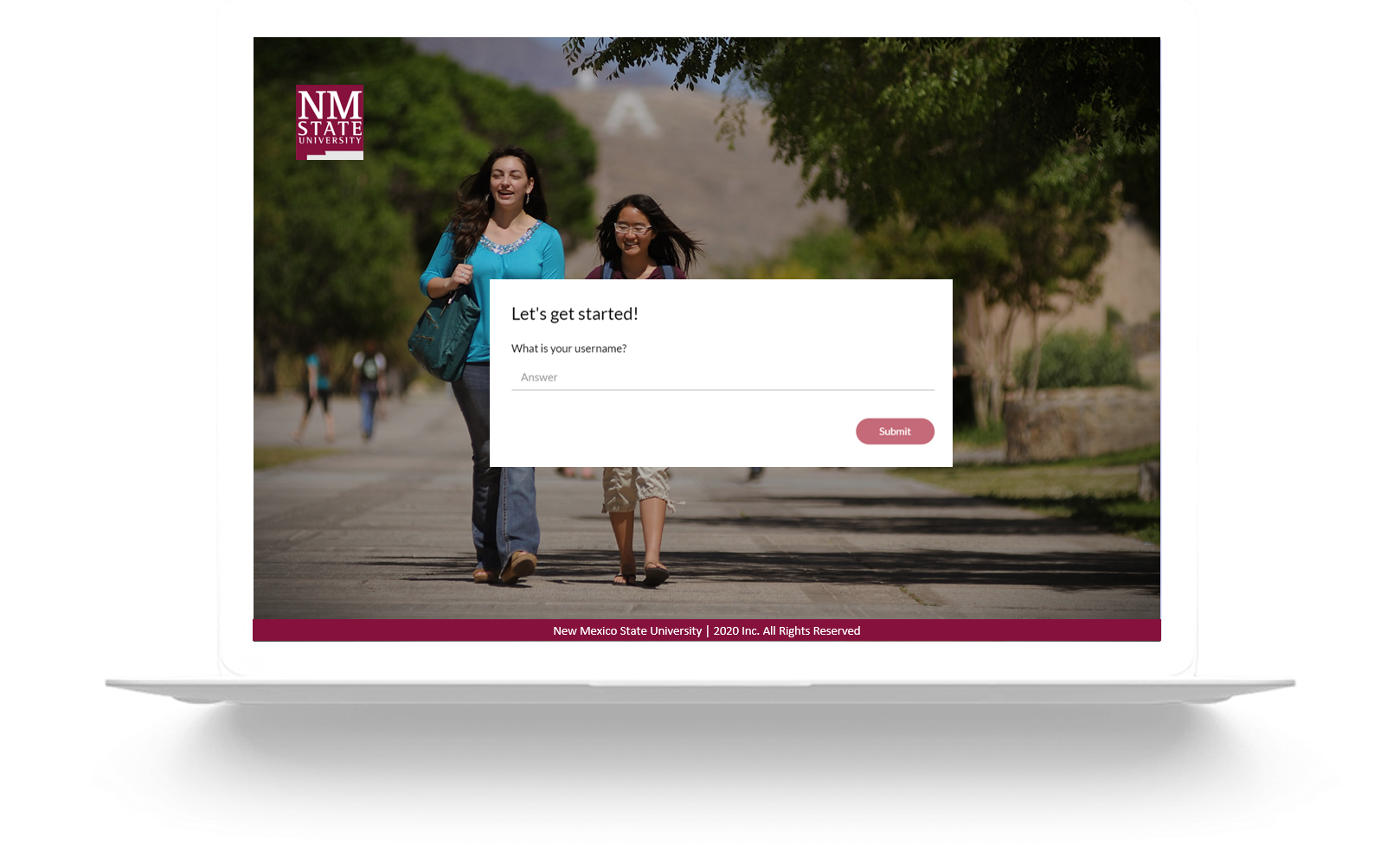 The Problem With Default Passwords
Campuses invest heavily in IT applications to increase student retention and improve student success. But, for these initiatives to yield fruition, users need to be able to access and use them in a hassle-free and secure manner. Single Sign-On is a great way to enhance user experience, drive adoption of multiple applications by eliminating the need for application-specific passwords.
How can IT Admins dispatch credentials to new users?
How can IT Admins dispatch credentials to new users?
The most common route IT teams take is to use default passwords. However, there are several challenges around the idea and execution of default passwords:
1. Security leak – Using default passwords which are usually a combination of known factors such as the user's name, date of birth, user ID etc. This is easy to guess and creates a huge opportunity for a potential intruder to gain unauthorized access.
2. Dispatch of default passwords – There are several challenges with respect to how default credentials is delivered to the user. Some methods include:
Sending default credentials to user's personal email
Use of sticky notes on user devices
Making it part of the welcome kit specific to each user
Although, these are largely commonplace, the amount of effort, time and logistics that go into it can be eliminated by automating 'First Time User' registration process.
3. Non-compliant users – Although IT teams insist enough number of times that users change their default passwords and set up stronger ones, there is always a set of users who would not comply and continue using default passwords. This increases the security risks by giving a potential intruder an easy route on a golden platter.
'First Time User' Self-Registration
QuickLaunch helps campuses onboard first-time users through self-registration from the Single Sign-On portal. Users can click on 'First Time User' on the portal and register themselves by generating their user name and password. Additionally, users can set up account recovery options, security questions and multi-factor authentication modes.
Clicks on 'First Time User'
Completes self-registration
Benefits:
1. Fortified Security – Eliminate default passwords and vanquish any possibility of intruder access using predictable defaults.
2. Operational Ease for IT teams – QuickLaunch eases operations for the onboarding team by eliminating the need to create and dispatch default passwords.
3. Enforce Strong Passwords for All users – Users can no longer continue to use weak, predictable default passwords and need to set complex, hard-to-guess, unique passwords to access critical applications.
---
What our customers say about us
We'd tried and abandoned multi previous approaches to single sign-on before adopting QuickLaunch. We needed a cloud-based solution that offered password reset, CAS, SAML, MFA, and the ability to ease the stress on the IT staff. QuickLaunch offered this and much more.

Allen Saylor

Chief Technology Officer, Abraham Baldwin Agricultural College

We improved user experience for everyone at Roanoke-Chowan Community College who was finding it difficult to login to multiple applications from different screens using multiple credentials. QuickLaunch Single Sign-On provided one-click secure access to all applications from a single screen, thereby improving user experience. Moreover, users can now reset their passwords on their own without raising the password reset request to help desk. All our user accounts are secured with strong MFA policies offered by QuickLaunch.

Michael J. Wilson

System Administrator, Roanoke-Chowan Community College

We have greatly improved the user experience for everyone trying to find and utilize the many application services available at Illinois College. We have also saved a significant amount of budget and time with password reset, allowing our users to reset their own passwords 24/7, rather than having to wait for the service desk to be open. Accounts are better secured now that they are tied to SSO and forced to comply with our AD password policy, and with MFA we look to provide even better security.

Patrick Brown

Chief Information Officer, Illinois College

The professionalism and technical knowledge demonstrated by the QuickLaunch Team is unmatched. Had it not been for the team's dedication to their identity platform, I am certain that there is no way that our time-sensitive implementation would have been possible

Robin Strader

Executive Director of Information Systems, Pierpont Community and Technical College