QuickLaunch Engage
One Platform Unlimited Possibilities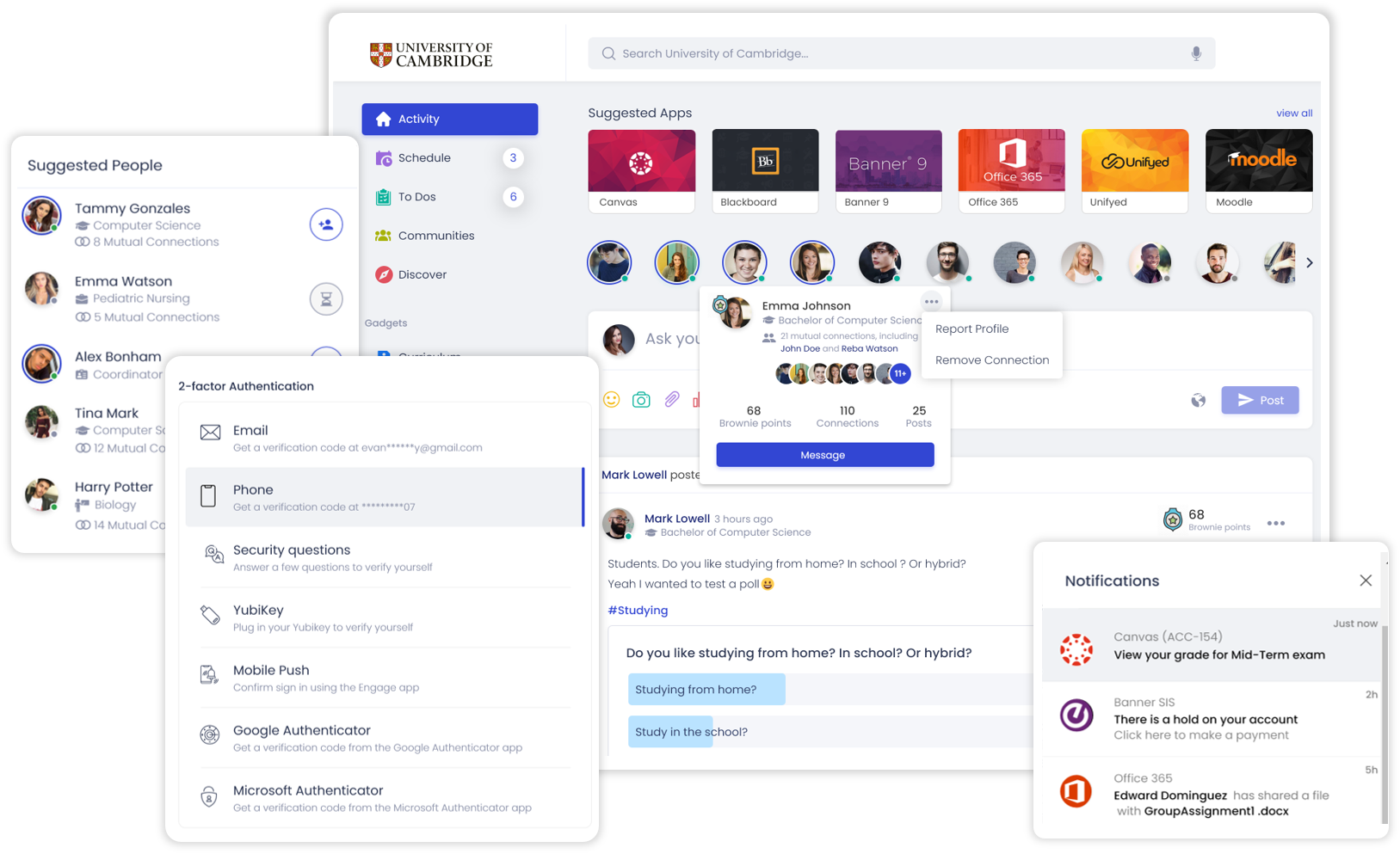 One Platform Unlimited Possibilities
One secure platform to collaborate and communicate with peers, engage with current students, and manage alumni relations across the portal.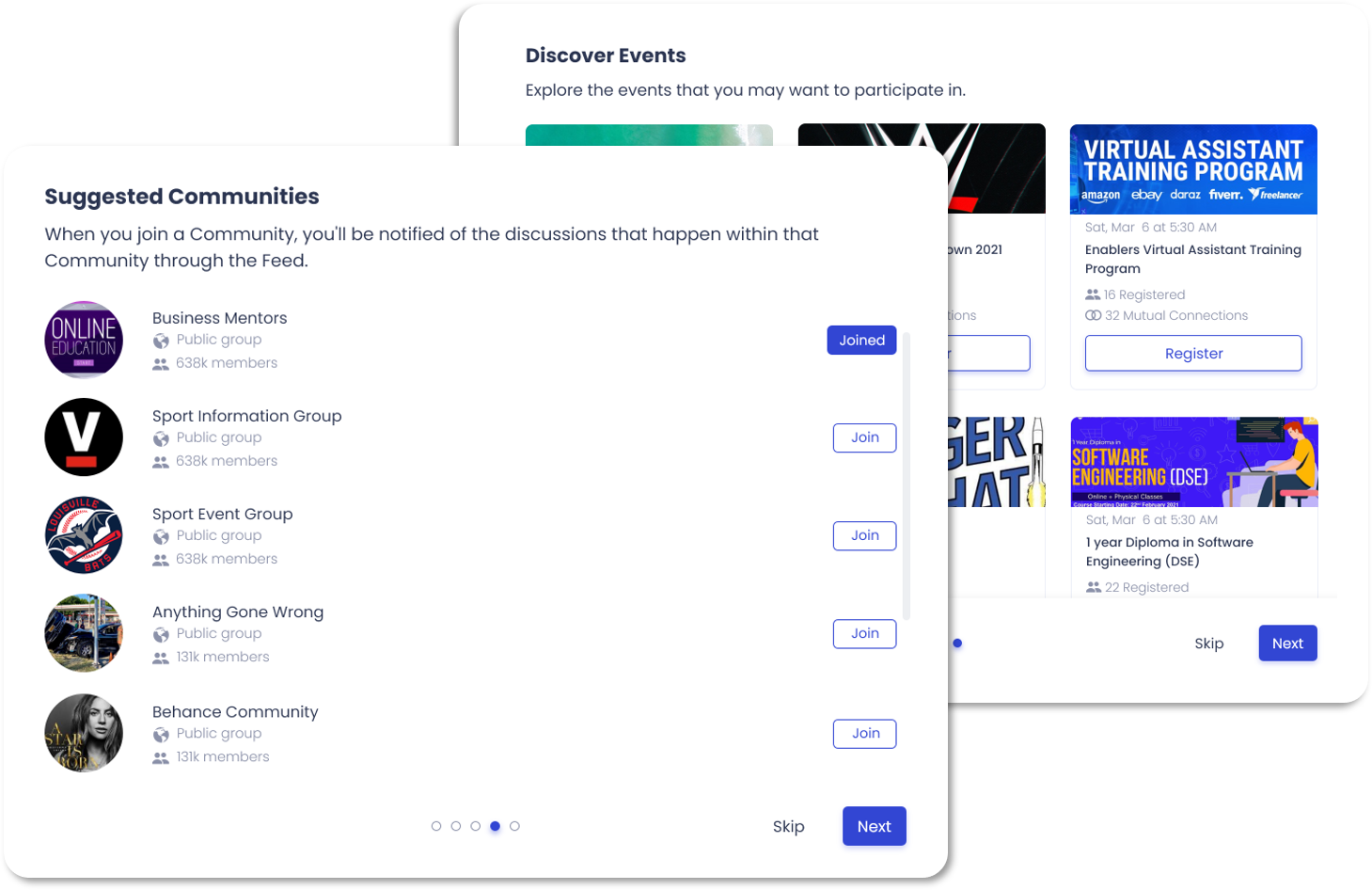 Engage & Socialize
Connect with peers, join communities, host and take part in events, follow hashtags and participate in engaging discussions.
Instant Messaging
Have real-time conversations, send private messages, create groups and invite your connections, share your stories and much more.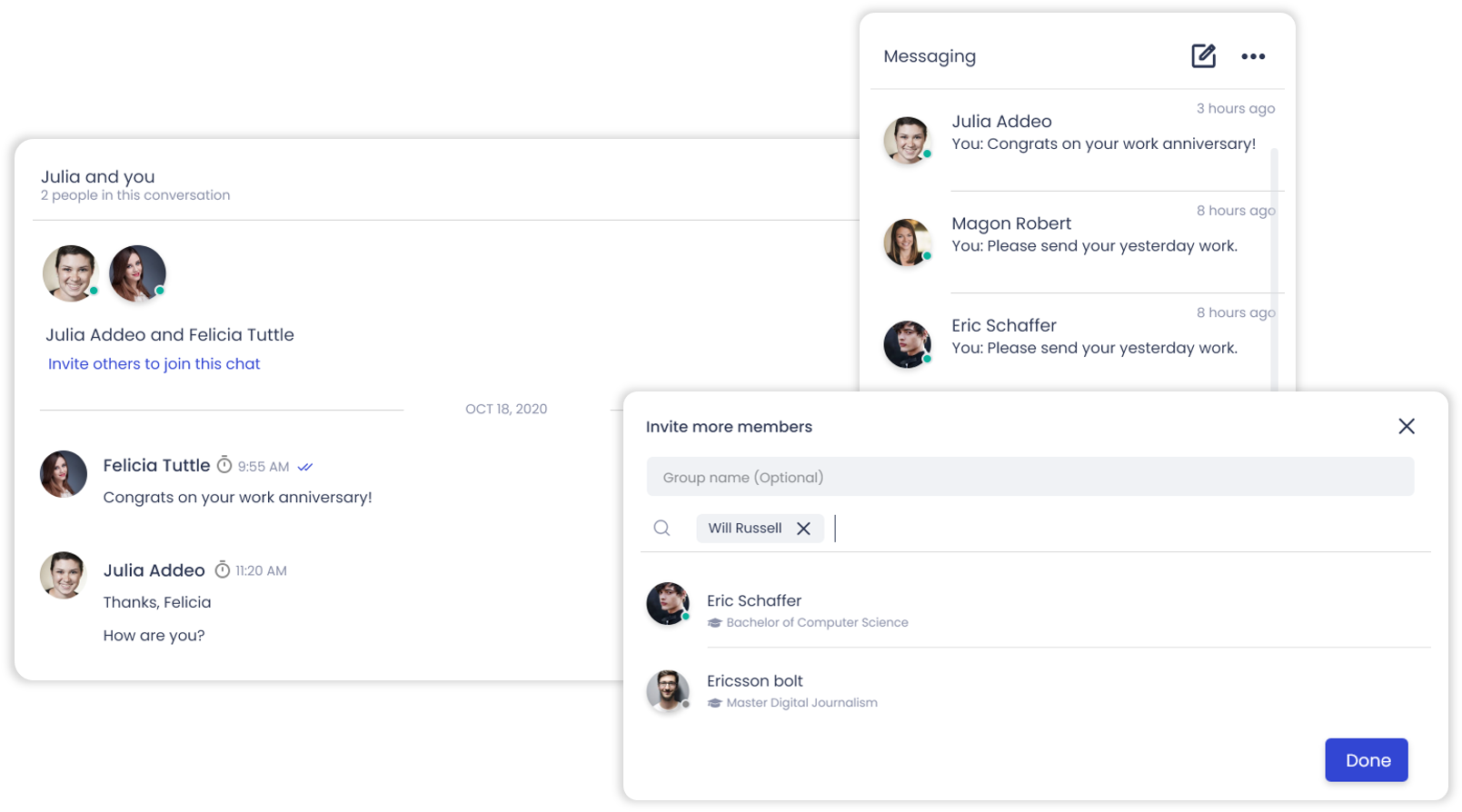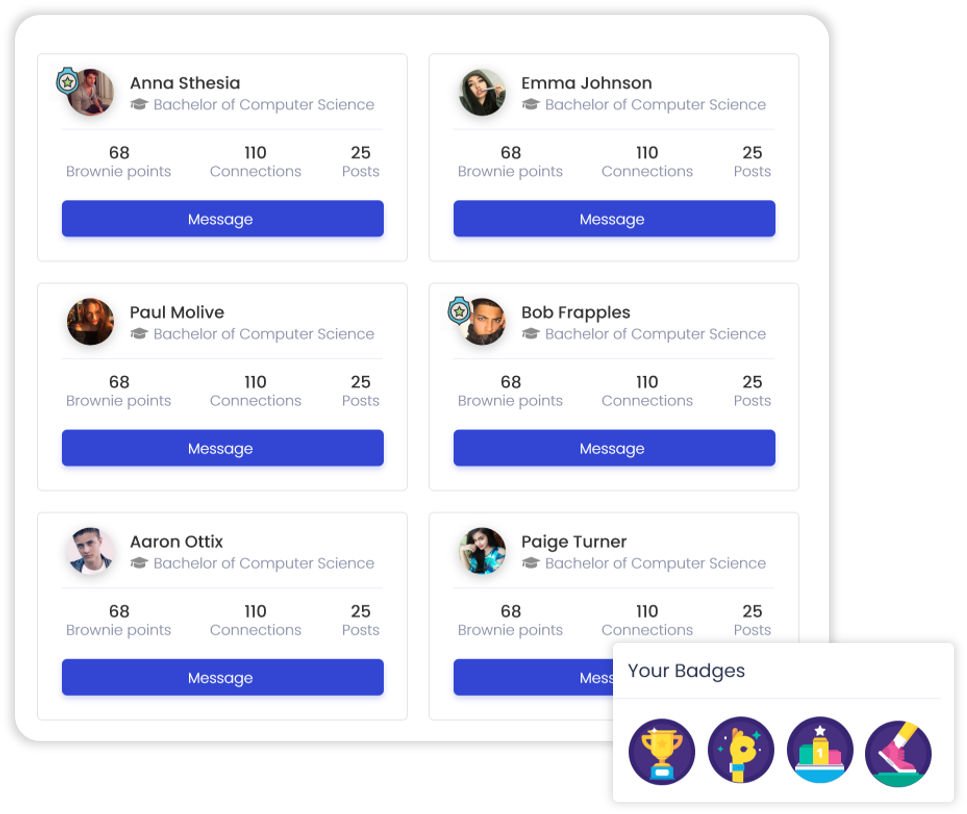 Badges & Brownie Points
Take part in trending discussions, play quizzes, collaborate with teams to earn unique badges and brownie points.
To Do and Schedule
Manage tasks by creating to do list. Plan your day by scheduling events on your calendar, invite people to these events and do much more.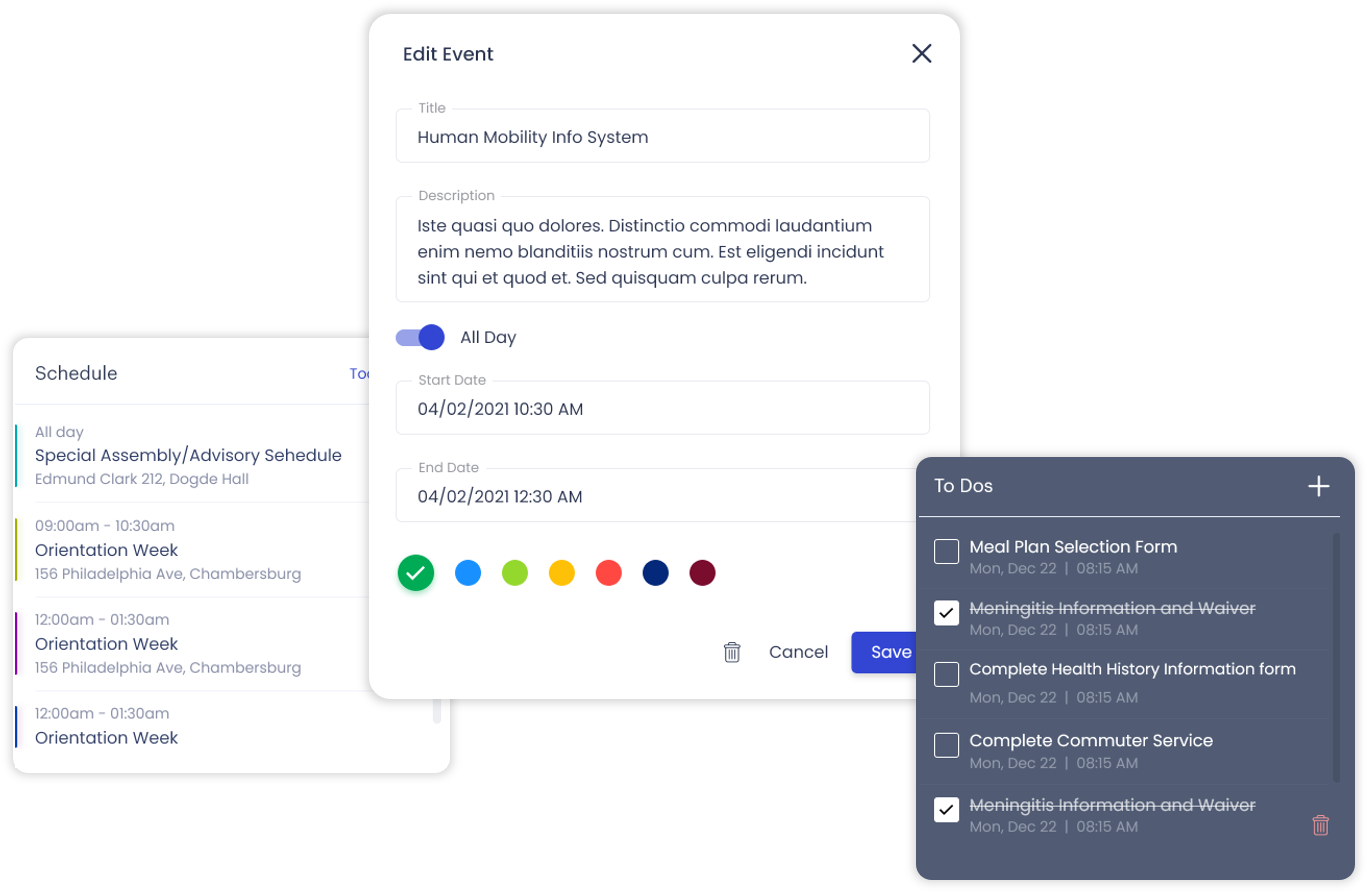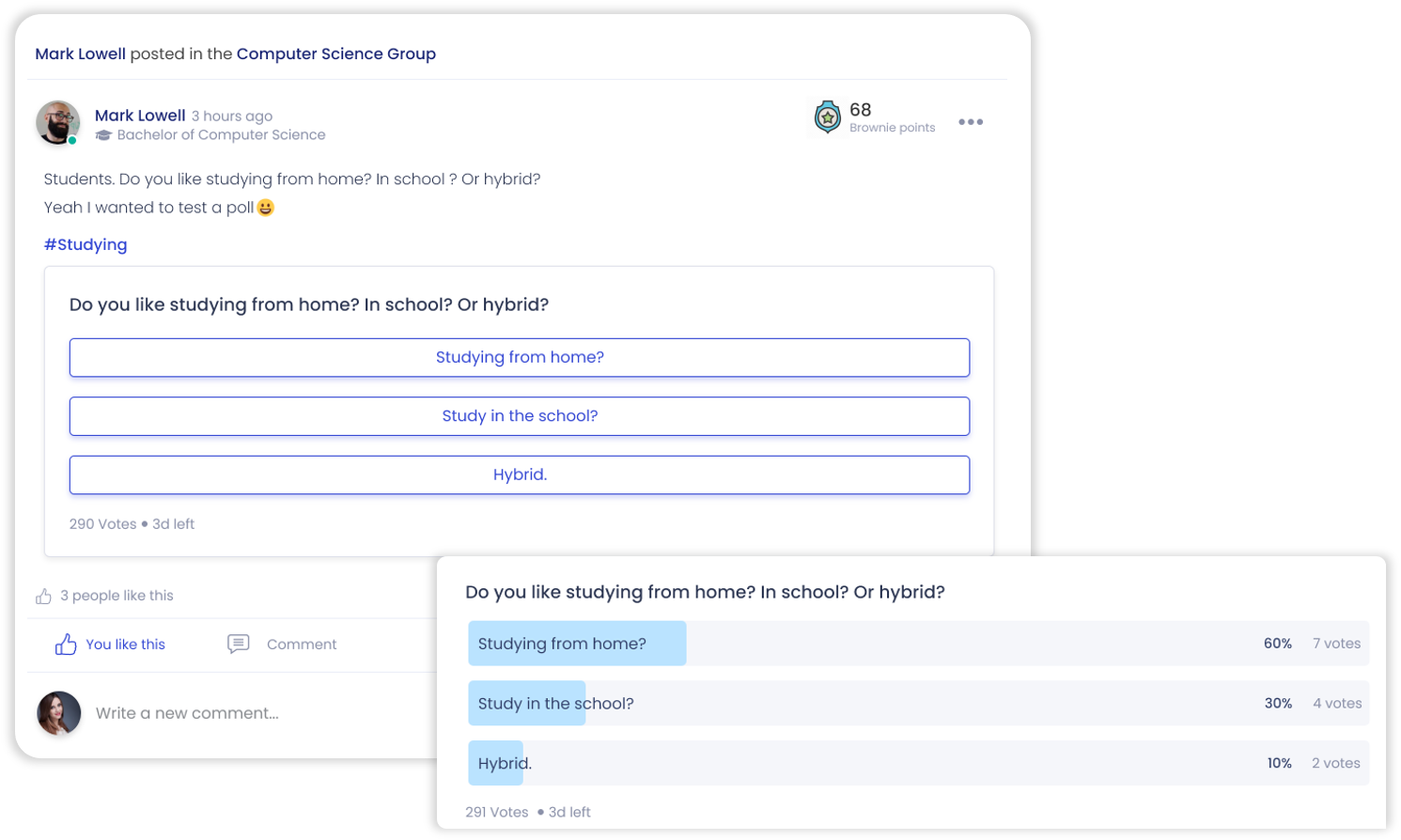 Create Polls
Add an element of fun by creating polls and let your connections engage in these dynamic polls.
Toggle between the Light & Dark Mode Theme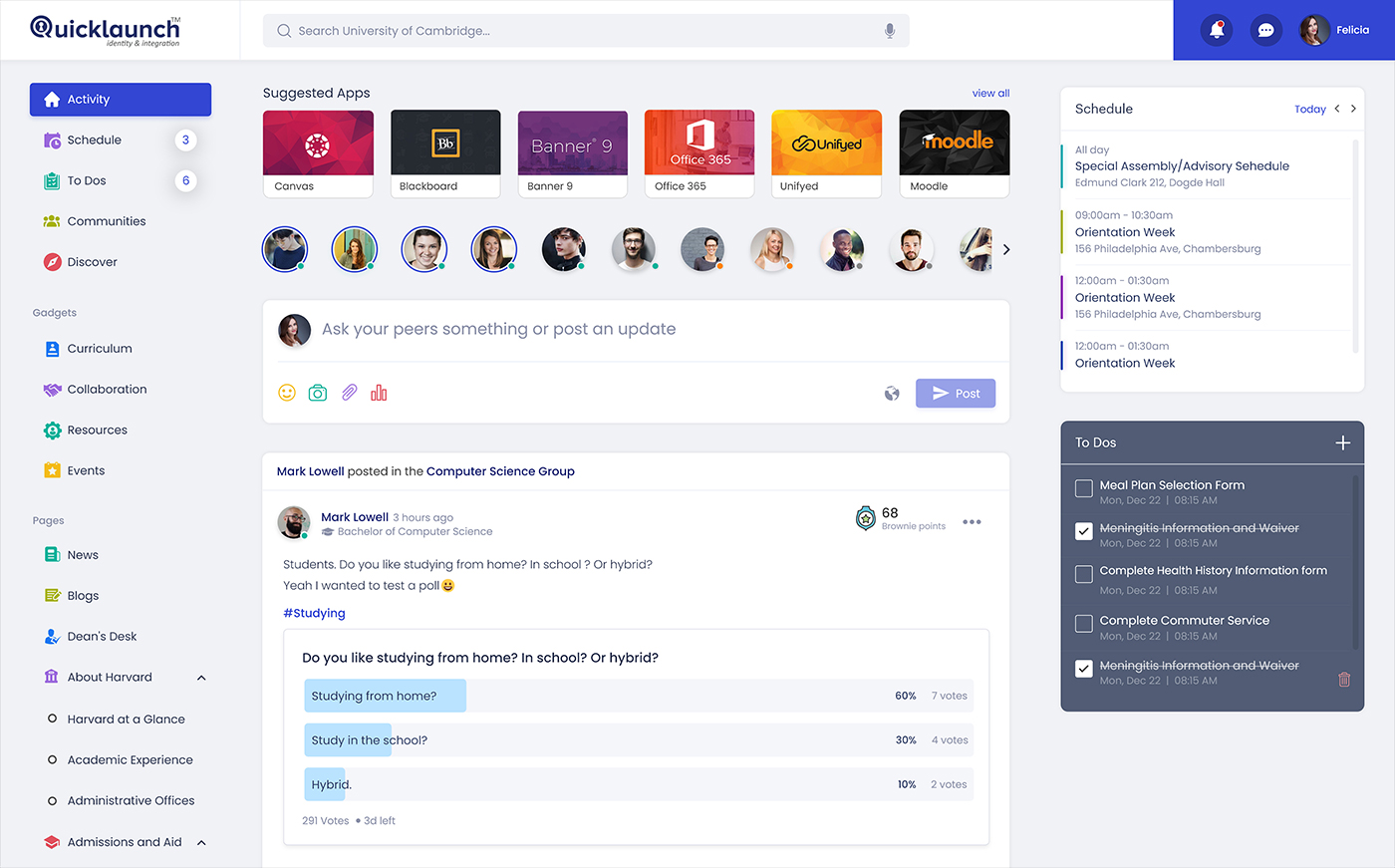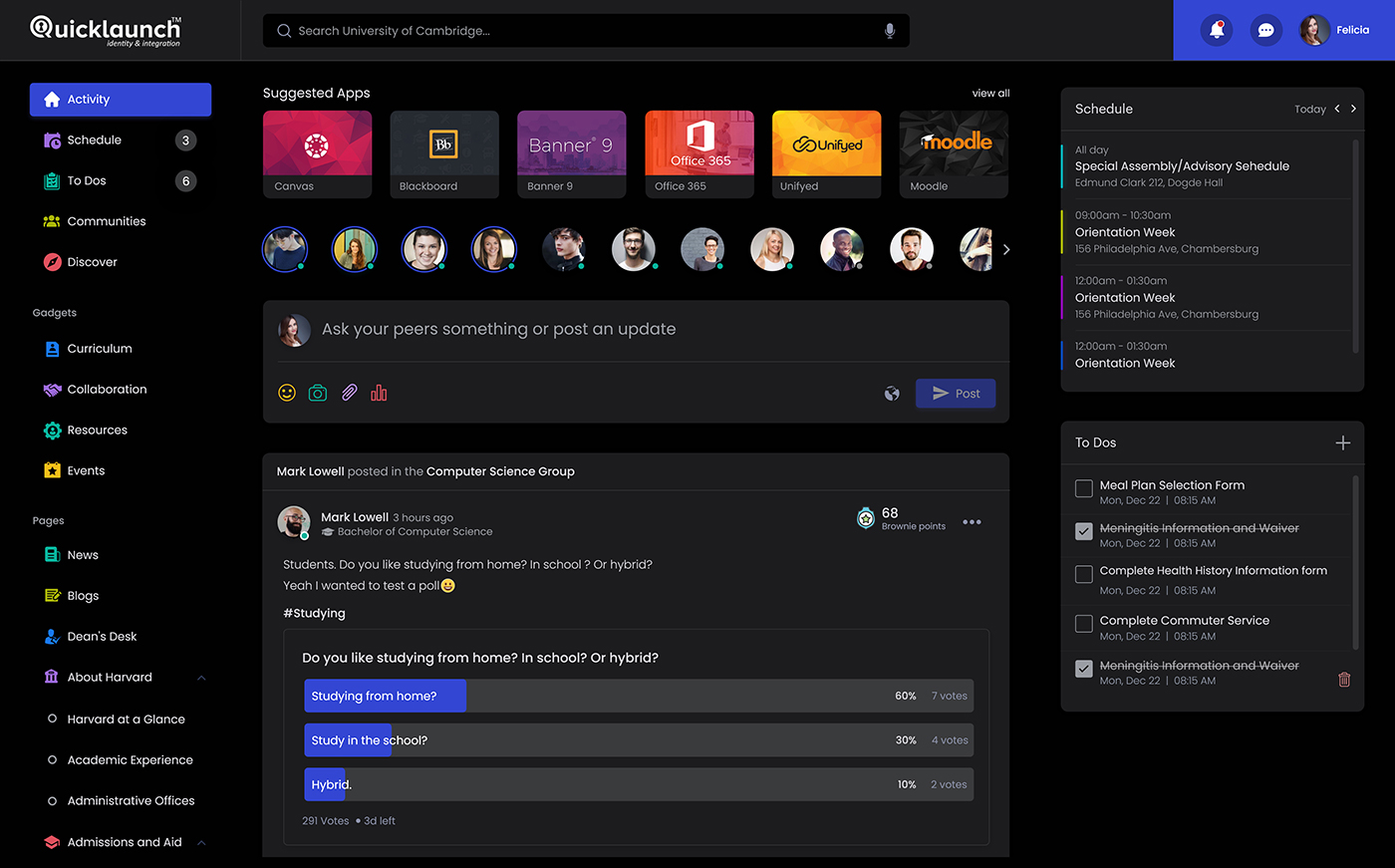 Crafted Exclusively for Higher Ed
With a centralized platform and seamless workflows, creating and collaborating across departments is easier than ever before.