Unite - flawless student engagement portal
Exceptional student experience, evolved faculty management and robust university solution
Book a Demo
Empower the student engagement experience with a collaborative dashboard.
Unite is an AI-based student engagement platform built to address modern problems with modern solutions. Our objective is to empower the student engagement experience and support student, faculty, and staff through web and mobile by bringing students and resources together in one place – from registration to graduation.
Unite collaborative dashboard gives a seamless and DIY onboarding experience for students. Its features allow students to network with their peers, faculty, and communities and even assist them in identifying the latest events around them.
The unique notification feature of Unite is to capture the cumulative responses from multiple apps and consolidate them on a single screen. Unite also has functionality where students can manage notification alerts and set them as per their convenience.
Unite's Mobile-first approach and Multilingual support operate as a communication hub and act as a digital front door for students' daily campus life.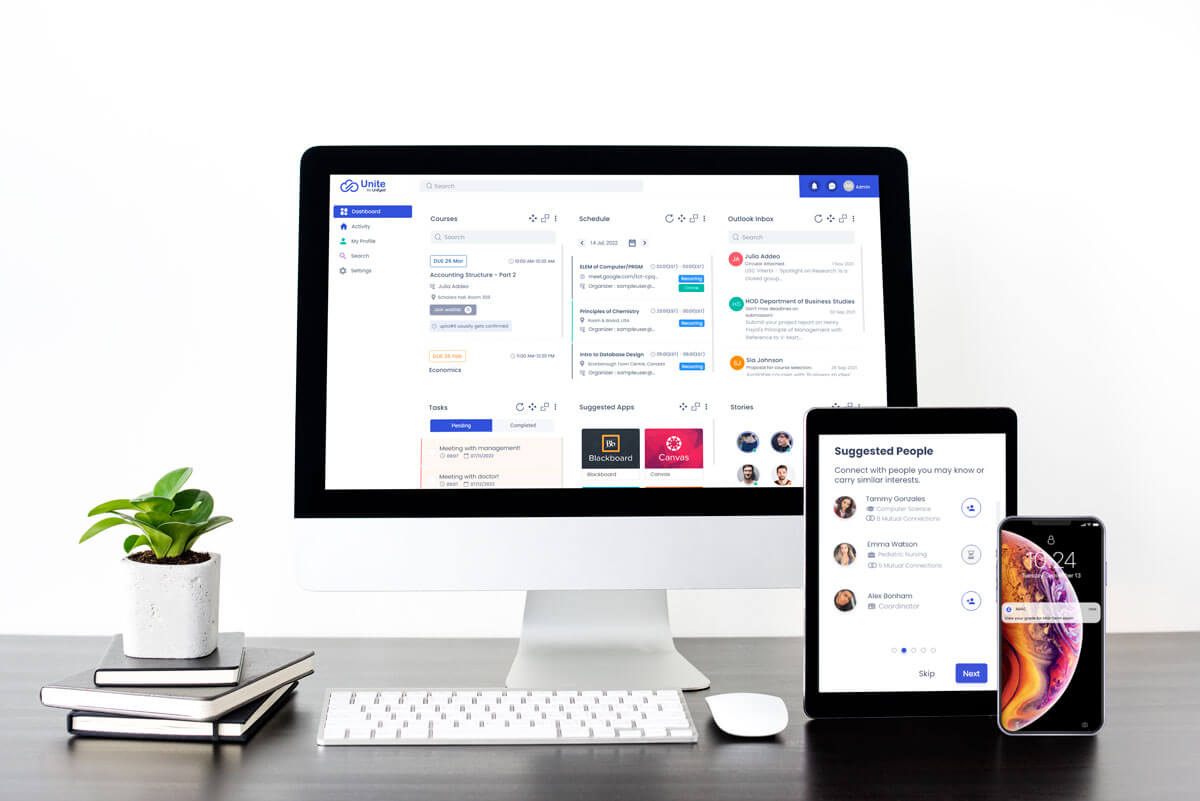 Collaborative Dashboard
Unite is a centralized and secure system that provides a cloud-based student engagement platform with seamless navigation and faster accessibility on web and mobile. It provides effortless integration with various major platforms and solutions like SIS, LMS, email, G Suite and much more.